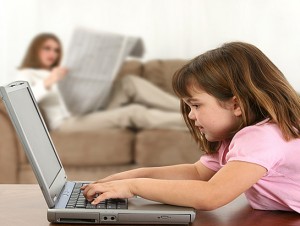 The Safest Place Online for Children to Play, Learn, and Have Fun
The Learning World of Oville is concerned about children's online safety. We want to help parents learn about online dangers and what can be done to ensure the confidentiality, protection and safety of children online.
Intuitive Game Play for Your Child's First App
The Learning World of Oville was created specifically for children aged 2-5.
Simple navigation and ease of use has been incorporated for this age group so that young children can freely click, drag, listen, watch, play and learn with curiosity as they explore the virtual world of Oville.
No Online Chat with Strangers
Unlike other online virtual worlds, the Learning World of Oville does not allow interaction with strangers. A great deal of thought went into our decision about online chat with strangers. We decided that the only way to completely insure your child's safety online is to keep them away from those who would harm them. In Oville, that means when your child visits our site, no one will have access to your child, and your child will never have access to the internet.
Safe Access Through Your App
Our Virtual world is downloaded and accessed through your mobile device.  There is no access to any outside browsers and there are no outside links in the game.
COPPA – Children's Online Privacy Protection Act
We also take care in respecting the privacy of your child and follow the Children's Online Privacy Protection Act (Coppa) rules to ensure the utmost privacy.