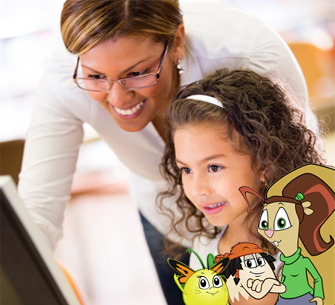 The Learning World of Oville provides children with a guaranteed safe value based world to explore and enjoy. Creative and critical thinking skills are honed through incidental and direct learning. Quality animation is used throughout the site's current sixteen learning centres to make learning fun. Games, songs, videos, stories and more are presented with appropriate, innocent content for young children. Oville is a growing, living community where your child will be treated to new and exciting content as areas of the site are opened.
I.D.E.A has consulted extensively with parents and teachers to offer a rich learning environment that teaches through play.  Our virtual world is continually growing and we value your feedback and suggestions.
We are also looking for members to be part of the advisory board.
We have put together a rich array of teaching tools that are available in our blog and by request for members.  Please contact us for a teachers guide and resource package if you are using this in your preschool or classroom.  Of course this is an invaluable asset for home-schoolers too.
 "I can't speak highly enough of it (Oville)- it opens a new world of learning – and better ways to learn"
~ Dr. P. Robertson.